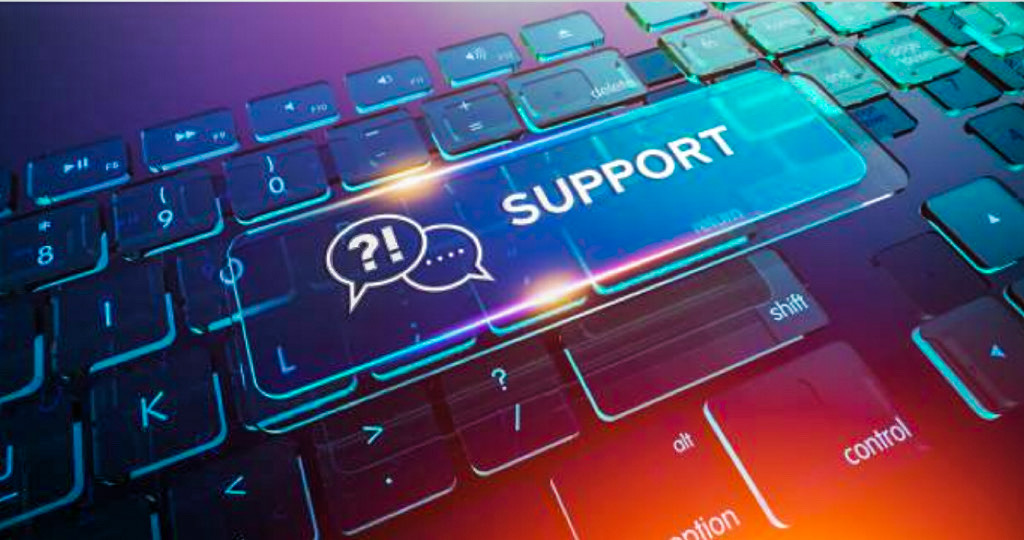 01 Dec

IT Support Bend Oregon: How To Find The Best Services
IT Support Bend Oregon: How To Find The Best Services

Have you ever been let down by an IT support service? The wrong fix, inadequate tools, long wait times, or anything else that makes you feel good about choosing to do it yourself.
And then there's the other option, "Should I get a technician in?" But which one? How do you know if they are any good? Who do you trust?
We want to help! Read on and learn how to select the best IT Support for your business. Additionally, when choosing IT Support Bend, Oregon, choose us.
7 Things To Look For When Choosing An IT Support Services
The right team of IT support experts can make all the difference when it comes to your business. You need someone who understands your business and can help you navigate the ever-changing world of technology. With that being said, there are several things you should look for when choosing an IT support service in Bend, Oregon:
Long-Term Experience and Expertise.
Excellent Customer Service.
Thorough Assessment.
Extensive Toolkit.
Proactively Support Your Systems.
Respond Quickly to Issues.
Prevent Cyber Attacks.
Long-Term Experience and Expertise.
When determining whether or not to hire an IT support company, it is essential to consider the length of time that the business has been in operation. These companies have a lot of experience assisting businesses with their IT needs and have been around long enough to learn how to handle every situation that might arise.
Excellent Customer Service.
A good IT support company should be able to provide you with excellent customer service. They should be quick and responsive when it comes to solving your problems, as well as have an understanding of your needs.
If you're looking for IT support in Bend, Oregon, consider these attributes:
The ability to offer a 24/7 service
A professional approach toward customers
In-house technicians who are knowledgeable about the latest technologies
Thorough Assessment.
If you're looking for IT Support Services in Bend, Oregon, you must find a company that will take the time to assess your needs before starting any work. A good assessment will help ensure that your business is getting the right kind of support services and can help prevent issues from occurring in the future.
It's easy for a new problem to turn into something much worse if it goes unchecked. You don't want to end up with a bigger issue than what you started with!
Extensive Toolkit.
IT support companies should be able to provide you with the tools you need. This can include everything from antivirus and anti-spam software to remote access tools.
Most companies offering IT support services have these on hand, but not all of them do. If they don't have it, they should be able to tell you why they don't or what is wrong with their current solution.
You should also ask them if they use any third-party programs that aren't included in this list; sometimes, a third party offers more features than what comes standard with your operating system or device—and those features may be crucial in maintaining your security!
Proactively Support Your Systems.
You should look for IT support services Bend Oregon, that proactively support your systems. Proactive maintenance is key to keeping your IT systems running smoothly.
Preventative maintenance can be broken into two categories: reactive and proactive.
A reactive support plan is based on the assumption that problems will happen, so it focuses on responding to them as they arise. A proactive support plan focuses on identifying potential issues before they become problems. It is easier and cheaper to fix a problem before it happens than after the fact!
Respond Quickly to Issues.
You want to ensure that the support services provider you choose is responsive. It's essential that they respond quickly when you need help and that they can also fix issues fast. You don't want to be waiting around for days on end for a simple fix.
Prevent Cyber Attacks.
One of the most important things to look for when choosing an IT support service Bend Oregon is to ensure that your business is protected from cyber-attacks. Cybersecurity breaches are a real threat and can be devastating, causing data loss (and sometimes financial loss), reputational damage, brand damage, and stress!
Cyber security is one of the top priorities when protecting your business assets. It's probably even more important than physical security because, unlike a physical break-in or theft, which has obvious signs of being compromised (broken doors or windows), cyber-attacks leave no trace unless you have the proper software installed on your computers that can detect suspicious activity.
Why Choose IT Support Bend, Oregon, For Your computer Support Services?
IT Support offers various computer support services to help you with your IT needs, from business IT support to personal computer repair. Our technology experts can handle all issues and offer the best solutions for any business or individual. We are committed to providing our customers with the most reliable and efficient technology solutions.
The following are some of the reasons why you should choose IT Support for your computer support services:
Custom System Design
Continuing Support
Back-Up and Recover
Hardware Services
Software Services
Network Services
Security and Safety
Find The Right Team Of IT Support Experts For Your Needs.
IT support is an essential aspect of any business. It can help you save money, grow your business, and avoid costly mistakes. If you want to find the proper IT support for your individual needs, look for these seven qualities in your provider.
If you need help with your computer or are looking for IT support for a small business, our team is here to assist you.  The IT Support Bend Oregon team is ready to work with you to find the right IT support solution for your individual business needs. Please feel free to contact us at any time via email or phone to schedule an appointment.
We look forward to hearing from you soon!