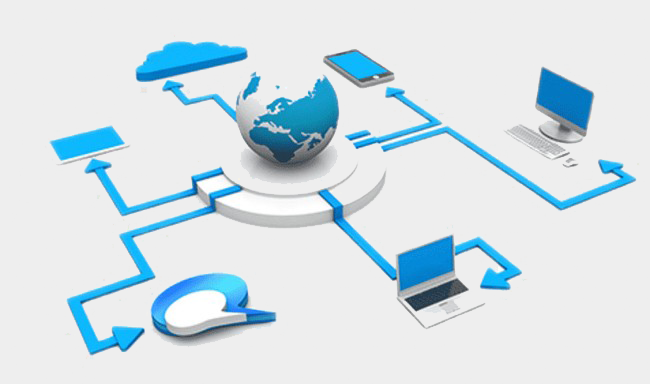 18 Dec

Everything You Need to Know About IT Support Services

In today's business world, a company's ability to keep its IT systems running smoothly is absolutely essential for its success. As the world becomes more digitalized and connected, it seems like every company has more and more to maintain: from web servers to mobile devices, to payment systems—the list goes on!

To keep up with this ever-increasing demand, many companies have turned to outside IT support services in order to get the help they need. Evolution IT Services — a premier IT support provider — can offer your company the help it needs to stay on top of things. Understanding that keeping your IT systems running smoothly is as much a part of your company's success as anything else, we strive to provide you with the best IT support available. Our team of experts can handle any issue from small to large—from troubleshooting a bug to managing an entire data center infrastructure. We're here to help!

And if you still aren't sure of the specialized services that a professional IT support provider can offer your company, we have put together this ultimate guide that details what a professional IT support provider is and what it can do for your company. So, without any further ado, let's get started.
What Are IT Support Services?
When it comes to technology, we all want to get the most out of it. But sometimes things go wrong. And when they do, you need someone who understands how your devices work—and how they fit into your life—to help you fix them. That's where IT support services come in.
IT support services refer to the assistance and support provided to individuals or organizations for their information technology (IT) systems and infrastructure. These services can be provided on-site, remotely, or through a combination of both approaches.
IT support services can encompass a wide range of activities, including troubleshooting technical issues, providing training and guidance on how to use various software and hardware, and helping to plan and implement technology-related projects.
One of the primary benefits of IT support services is that they can help organizations to minimize downtime and maximize productivity. When IT systems and infrastructure are functioning optimally, employees can work more efficiently and effectively. IT support services can also help organizations to protect their data and prevent cybersecurity threats, which is critical in today's digital age.
There are several different types of IT support services that organizations can choose from. Some of the most common examples include:
Help desk support
This type of IT support involves providing assistance to users who are experiencing technical issues or have questions about how to use certain software or hardware. Help desk support can be provided through phone, email, or live chat.
On-site support
This type of IT support involves a technician physically visiting an organization's location to troubleshoot and fix issues with IT systems and infrastructure.
Remote support
This type of IT support involves a technician remotely accessing an organization's IT systems and infrastructure to diagnose and fix issues.
Managed IT services
This type of IT support involves outsourcing the management of an organization's IT systems and infrastructure to a third-party provider. Managed IT services can include everything from help desk support to cybersecurity protection to IT project management.
Types of IT Support Services
As a business owner, it's important to understand the different types of IT support services that are available to you. These services can help you keep your business running smoothly, prevent problems from occurring, and ensure that you're able to get the most out of your IT infrastructure. In the following section, we'll take a look at three types of IT support services: monitoring, design, and active support.
1) Monitoring
One of the most important types of IT support services is monitoring. This involves continuously monitoring your IT systems to ensure that they're functioning properly and that any potential problems are detected and dealt with quickly. This can include things like monitoring your servers, networks, and applications to ensure that they're running smoothly, as well as monitoring your data backup systems to make sure that your data is being properly protected.
Monitoring can be done remotely, which means that you don't have to have someone on-site at all times to keep an eye on your systems. This can be a huge cost-saver for businesses, as it means that you only have to pay for monitoring when you actually need it.
2) Design
Another type of IT support service is design. This involves designing and implementing new IT systems for your business, as well as making sure that your existing systems are set up properly. This can include things like designing your network, setting up your servers, and configuring your applications.
Design is an important part of IT support because it ensures that your systems are set up correctly from the start. If your systems aren't designed properly, it can lead to a host of problems down the line, such as poor performance, data loss, and security vulnerabilities.
3) Active Support
Finally, active support is another type of IT support service. This involves providing on-demand support for your business when you need it. This can include things like troubleshooting problems, helping you with technical issues, and providing advice on how to get the most out of your IT systems.
Active support is important because it ensures that you have someone to turn to when things go wrong. Whether you're having trouble with a specific application or your entire network is down, having someone to turn to for help can be a lifesaver.
The Conclusion
Overall, IT support services play a crucial role in helping organizations to effectively and efficiently use and manage their technology. By providing assistance with technical issues, training and guidance, and project management, IT support services can help organizations to maximize productivity, protect their data, and stay ahead of cybersecurity threats.
At Evolution IT Services, we specialize in every aspect of IT support and can help you to streamline your technology, improve productivity, and increase security. Contact us today to learn more about how we can help!