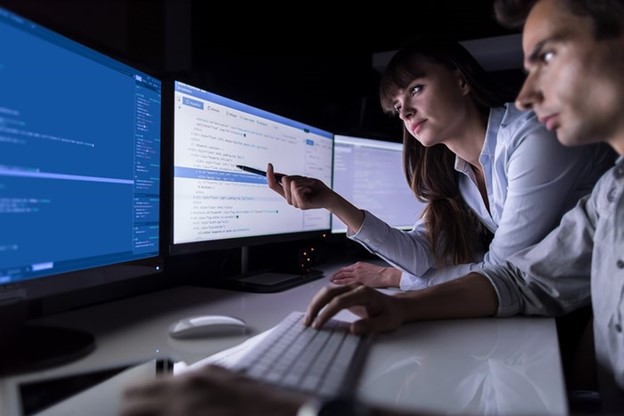 31 Dec

IT Services Bend Oregon: What to look for when choosing an IT expert

Did you know that there are a lot of scam experts in the IT industry? People who are dishonest and will try to scam you out of your money. You need to be extra careful when choosing an IT professional for your business, especially because so much of your company's success depends on their expertise. This is why you need to know what to look for when selecting an IT expert. In this article, we are going to tell you what to look for and how to know if you have found the right person for your company.
Experience
Finding an IT support company with the specialized experience and expertise you require is important first.
Think for a moment about your motivations for working with an IT services provider. You might want to upgrade your infrastructure, for instance. Maybe you're worried about your safety.
Make certain the business you select has specialized knowledge and experience in that field. Look for an established company once you've whittled down your options based on the precise assistance you require.
Look for a business that has been around for at least a few years. These businesses won't vanish overnight. Over the years, they have probably also gained their clients' respect and trust. Visit each company's Better Business Bureau listing to find out more information about them.
Search for a business that also holds additional certifications. You can find out more about their area of expertise by looking at their credentials. Make sure the business you select is authorized and capable of handling your business.
Has the IT support company previously worked with a company similar to yours?
Look for a business with expertise in your sector. They will be aware of your unique needs and demands. These businesses might find it simpler to assist your company. A reputable IT business with years of experience and expertise you can count is one you can trust.
Taking the Initiative
When it comes to their IT requirements, many businesses continue to use a break-fix strategy. They put everything on hold to fix the problem after they wait until something breaks.
This model may result in unneeded stress and downtime. Instead, seek out a managed IT support company that will evaluate your IT needs in a proactive manner. They can evaluate your current setup and offer recommendations based on your particular objectives.
Your future problems may be avoided thanks to their method. You can prevent upcoming IT problems and needless downtime by implementing the solutions they recommend.
With the right IT services, your team can continue to work effectively and productively.
Suitable Tool
Make sure the IT support provider uses resources that will help your company. For instance, you might want to look for a business that makes use of remote management and monitoring tools. These tools will guarantee that your IT infrastructure is maintained round-the-clock.
The managed IT support company will identify any problems as soon as they arise. They can minimize downtime with their prompt response. Your input can be maximized and your bottom line can be improved by reducing unneeded downtime. You can lessen customer angst in the interim. Customers might notice if you respond to their issues right away.
As a result, they may come to trust your company more. Otherwise, ignoring these issues could harm the reputation of your company's brand.
If your company is prone to hacking, customers might find it difficult to trust you. Instead, seek out a reputable IT firm that provides round-the-clock assistance.
Availability
Finding an IT services provider with experience is insufficient. Verify that the business can meet your needs as well.
Find out how many employees each company has.Inquire about the number of clients they are presently serving. They might find it challenging to assist numerous clients if they have only a few technicians. They might take several days or even several hours to respond to a support ticket.Instead, pick a business with a high level of availability.
If you ever have a problem, they'll resolve it right away. Keep in mind that their quick responses can help your reputation and business.
Good Reputation
Go online before selecting an IT services provider. Visit the Google My Business and Better Business Bureau pages for each company. There are customer testimonials for each business.
For each company, read a variety of reviews. Do their customers voice complaints about response times? What additional problems have their clients faced?
You can also request references from each IT support team. Make an effort to speak with a customer from your sector. Then, inquire about the client's experience working with the IT company.
Do they recommend you employ someone else?
Look for a business with a solid reputation in the industry. The best services will be provided in an effort to uphold that reputation.
Appropriate Services Being Provided
Before selecting a managed IT support team, keep in mind the specific needs of your business. then look for a business that provides the services you require.
For instance, this year, you might want to switch to cloud computing. You might want to update the team communication tools you use.
List all of your distinct objectives. Ask each managed IT support provider how they will assist you in achieving those objectives after that.
Your business should be considered as the company develops a special strategy. But if they take a formulaic approach, they're not a good fit.
Service Price
Request quotes from at least three of the IT service providers on your list. You can determine the price more accurately by obtaining multiple quotes. Make sure you comprehend the quote's contents as well.
Don't base your decision solely on cost. Find the best IT support team for your company by looking over the remaining portions of your notes.